Parsippany Equitable Distribution Lawyer
What is Equitable Distribution?
As part of any New Jersey divorce, you and your spouse will be required to come to an agreement on how to divide and distribute the marital property you have accrued since the date of your marriage. This can be a matter of dispute as you both may have ideas of what you believe should rightfully be yours. However, this issue falls under the state guideline of "equitable distribution" which means that your assets, property, and debt will be divided as fairly as possible by the court. Fair does not always translate into an automatic 50-50 split. Many factors may affect how this issue is determined.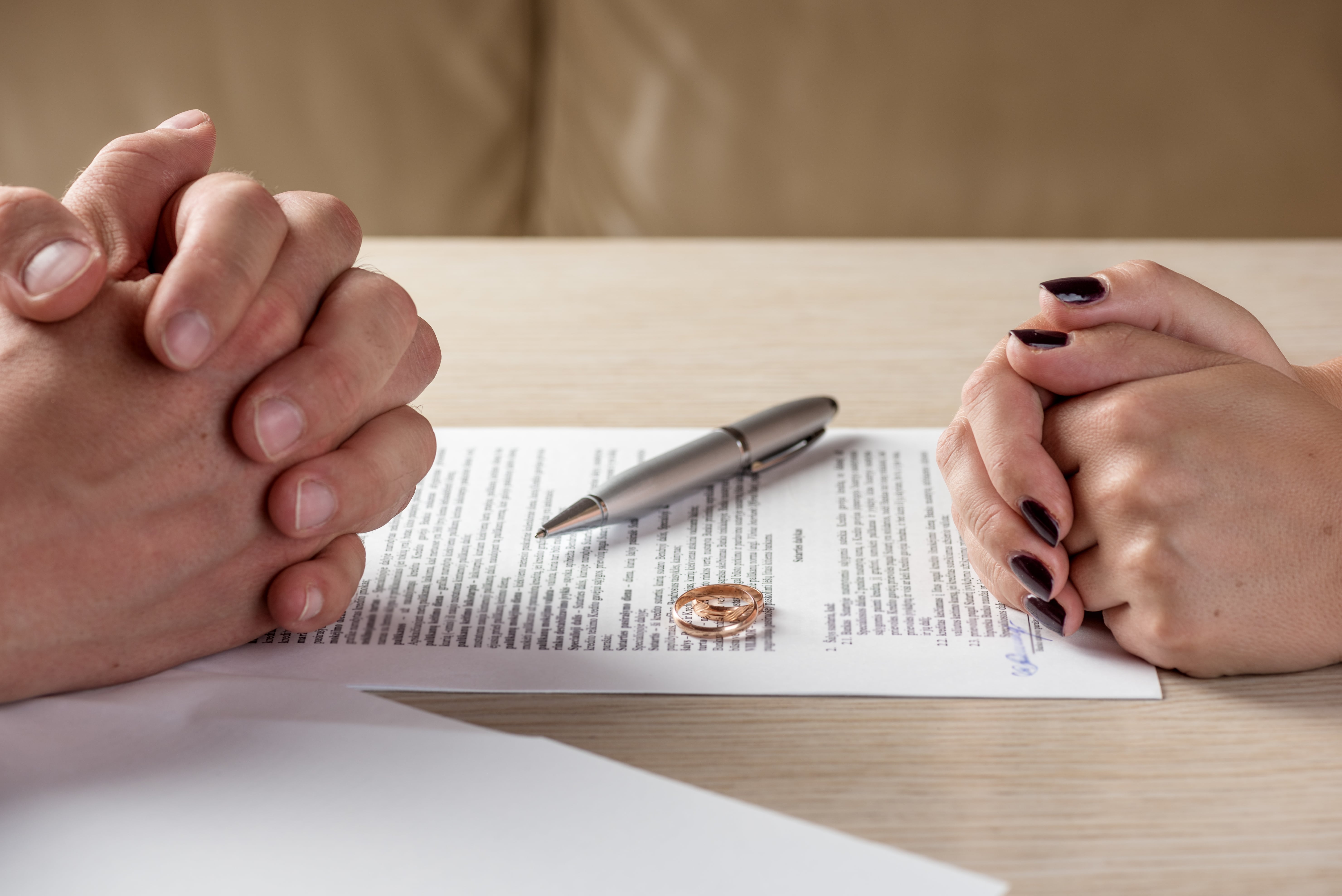 Ensuring you have effective legal representation in this matter is essential. You will want to know that your best interests and those of your children are protected in a settlement or court ruling. At Simon, O'Brien, & Knapp, our highly proficient legal team has the extensive experience needed and access to financial experts that can help you work through this often-contentious issue. Our firm exclusively handles divorce and family law and has been a steady and competent resource for clients throughout the local New Jersey area for decades. We will tenaciously advocate on your behalf to help bring about a fair settlement or favorable court decision.
Arrange to discuss your property division case with one of our Parsippany equitable distribution attorneys. Contact us online or call (973) 604-2224.
How Does the Court Determine Equitable Distribution?
Courts will review many factors, on a case-by-case basis to determine what is a fair division of property and debt in any divorce.
These factors can include but are not limited to:
How long the marriage lasted
The standard of living enjoyed during the marriage
The ages and health of both parties
The incomes and financial resources of both parties
The tax consequences involved in any aspect of a property division
Any written contracts between the two parties made before or during the marriage pertaining to this issue, such as a prenuptial or postnuptial agreement
The contributions that each party made to the marriage, whether financial or through some other means
The current value of the assets and liabilities
Custody arrangements and whether one parent needs to maintain the marital home for the purpose of raising children
Many other factors may be evaluated as well depending on the individual circumstances of the marriage before the court.
Valuation of Assets
Determining the value of any asset can be one of the most challenging aspects of this issue. Financial experts, forensic accountants, tax professionals, and business valuation professionals may be needed to bring their assessments of any particular asset and the consequences of its division to the court. The division of retirement accounts and pensions can also be complex, requiring separate court orders to establish how any division will be effected at a future date.
Is All Property Subject to Equitable Distribution?
One of the first considerations in understanding how equitable distribution will affect you is in the determination of what constitutes marital property. This is generally conceived to be any assets, property, or debts accumulated by you and your spouse from the date of your marriage. Property acquired prior to this is generally believed to be separate property and thus exempt from any division. Also, property acquired after the divorce paperwork has been filed is generally not considered as marital property.
However, these rules are not hard and fast as exceptions may occur. For example, separate property may have been commingled into the marital estate during the marriage for the benefit of both parties. Thus, this may make it subject to a division. Also any assets given to you solely as a gift or inheritance may also be considered separate and exempt from the division issue. In other cases, courts may also review assets acquired after the filing of paperwork for the purposes of division. Courts generally have wide latitude in their determination in an effort to remedy any unfairness between the parties in determining this issue.
Is Inheritance Marital Property in New Jersey?
In New Jersey, inheritance is generally considered to be separate or non-marital property. This means that it cannot be divided up between both spouses during a divorce because it did not originate from the marital relationship. Inheritance belonging to one of the parties can remain in that person's possession after the divorce has been finalized.
However, if the inheritance was used to purchase something during the marriage (e.g. a car or home), then the value of that asset may have become marital property and therefore subject to equitable distribution laws.
Parties will need to provide extensive evidence when attempting to distinguish an asset as being solely inherited by one spouse. An experienced lawyer can help define which assets are considered marital property, so each spouse knows exactly what they should expect in terms of division of assets upon dissolution of marriage.
Ensure You Are Properly Represented
As you can see, equitable distribution can be a very intricate and complex process. If you and your spouse cannot come to an agreement on how it should be resolved, your case will be left up to the court to decide. This is an issue you want to get right because, unlike alimony or other divorce issues, it cannot be modified after a judgment has been rendered. At Simon, O'Brien, & Knapp, our firm is well-equipped to help you navigate the equitable distribution of your marital property and will work aggressively to protect your rights and pursue a fair outcome.
We are available at (973) 604-2224 to schedule your consultation. Call today. What Makes Us Different?
Trusted Legal Advice & Support
Strategic Approach

We strategize to ensure we reach optimum results for your unique case.

Availability

Our attorneys are easily accessible when you need us most.

Results-Driven

We will do everything possible to help you obtain a favorable outcome for your family.